Knowledgebase >
Getting Started
Here at Javry, our objective is to facilitate your daily life. In order to achieve this, we provide you with top quality coffee to boost you... and...
Your account is in the wrong language? You can modify that by selecting a language among Dutch, French and English. Log into your account,Above, on...
You finally have (or will soon have!) a professional coffee machine. However, there are many questions in your mind : How to use it ? How to clean ...
If you have forgotten your password or if you still haven't got any by email, you can easily reset it:Go to this page.Type the email address you ha...
Are you asking yourself questions about your professional coffee machine? Javry makes it easier for you! You finally (or very soon!) own a Javry pr...
To be a Javry client without having access to the platform is like eating an ice-cream in the middle of winter: you enjoy it, but not fully. How to...
Are you the new Office Manager and are you in charge of coffee orders now ? Your compagny is a new Javry customer and will be in charge of the subs...
About Javry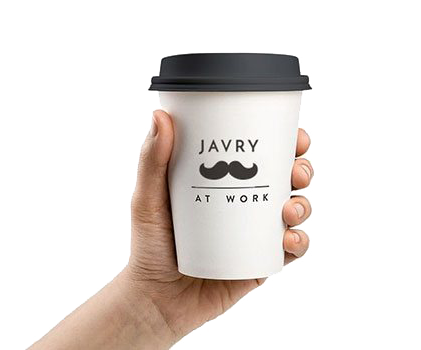 Javry offers an eco-friendly coffee solution at work that boosts productivity and mood of your team.