How to use a Jura E6 on a daily basis
Written By Floriane Mailleux, last update on
---
A Javry professional came to install your brand new coffee machine Jura E6 and - there you are - face-to-face with your new acquisition. You will find below everything you need to enjoy hot beverages on a daily basis.
Table of content
How to make hot beverages?
Four products appear on the screen of your coffee machine: coffee, espresso, hot water and ristretto. You simply need to click on the product of your choice to make it flow into your cup. If you press " > " (on the lower right of the machine's screen), you can access other beverages.
If you want to make two same beverages at once, press the corresponding product twice (within about 1 second time-lapse). In this case, make sure to place two cups under the coffee flow - obviously ;)
You can stop the making of a beverage at any time by clicking on "stop".
For some beverages, you can adjust the coffee intensity by pressing the " < " and " > " keys (respectively located on the left and right of the screen). In addition, you can also adjust the preset quantities of water for any beverage by pressing the same keys.
The machine stops automatically once the coffee is ready and the Jura is then directly ready for use.
How to set the grinder to desired setting?

The setting of the grinder (the black hatch located on the right of the machine when you are facing it) must never be used. If the thinness of the milling doesn't suit you, please contact us and we will help you out.
How to fill the water tank?
The daily maintenance and hygiene are essential to guarantee a perfect result in the mug. That is why you need to change the water daily. Also, only pour cold water in your machine.
Open the cover of the water tank,
Take out the tank and rinse it with cold water,
Fill it with fresh water and put it back where it belongs,
Close the cover of the water tank.
You will notice that a first water filter has been placed by the Javry professional. When the filter symbol on the machine turns red, it is time to replace it with a new water filter. For further explanation, you can read this article.
How to fill the coffee beans tank?
When your machine is lacking coffee beans, a message will appear on the screen. It is time to fill the coffee beans tank!
Take off the aroma-protective cover,
Make sure to get rid of all eventual dirts,
Fill the tank with coffee beans and close the aroma-protective cover.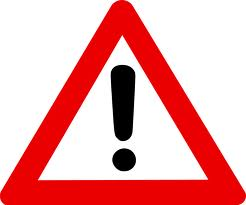 The Jura E6 doesn't have any ground coffee hatch. The black hatch (located on the left when you're facing the machine) is for cleaning tablets only.
How to maintain a Jura E6?
In order to guarantee the good functioning of your coffee machine, please follow the following:
This article doesn't answer your question?
Contact us and we will gladly assist you!