How to edit the shipping address of my office ?
Written By Floriane Mailleux, last update on
---
All of your delivery and billing information is saved on your client account. However, you might want to edit them after an office relocation, for example.
1. Log in to your Javry client account,
2. Go to the "Data" section under the name of your company. FYI: if you want to edit a personal address, then you have to go to column with your name (on the left, below your company profile).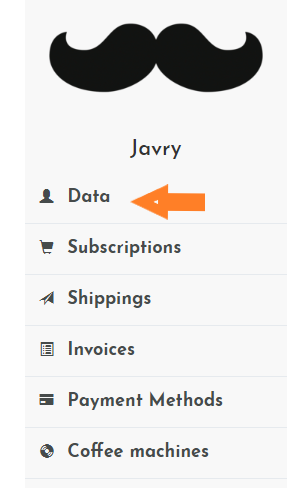 3. Here, you can find all the informations related to the billing and company's address. You can update it.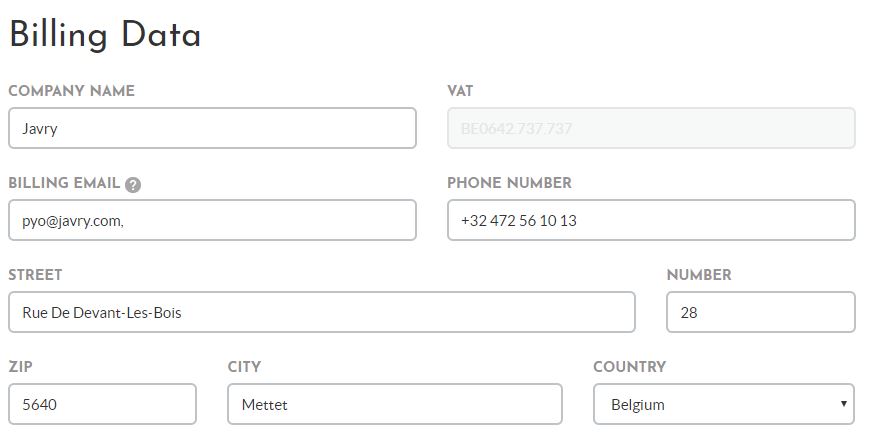 4. Once you are done editing your data, don't forget to press "Update" below the page.

Good to know
The upcoming deliveries with "confirmed" as status won't be updated. Indeed, some of those orders might already be on their way. In this case, leave us a message.
I cannot find an answer to my question
If this article doesn't answer your question, contact us and we will gladly help you out!