Knowledgebase >
Orders & Deliveries
You want to update your subscription settings so that they fit your needs? This article will explain you how to edit the quantity, frequency or eve...
Do you want to adapt your subscription to your needs ? This article explains how to change the quantity of your subscription, the frequency or the ...
Are you running out of descaling tablets, water filters or cleaning tablets ? Would you like to receive filters in your next delivery ? You can do ...
You are done with your products selection, it is now time to complete your order. Here are the (extremely steps) to follow. Good to know!! If you a...
Your next delivery will be coming soon but you already have too much coffee in your cupboards. It's time to postpone your next automatic deliveries...
You are delivered coffee on a monthly basis and would like to receive a notification when the order is on its way? Nothing could be simpler!Log int...
While making yourself a yummy coffee, you start to panic: your last coffee packet is almost empty...What do I do when I am running out of coffee? T...
All of your delivery and billing information is saved on your client account. However, you might want to edit them after an office relocation, for ...
It is possible to realize your next order in one click only. In order to do that, there is only one condition to meet: the new order must be exactl...
With the Javry platform you have the possibility to see and edit planned orders. You can adapt quantities, remove a product and add others. For exa...
Some time ago you asked to pause your subscription and now you want to reactive it ? This article explains how to reactivate your subsription. How ...
About Javry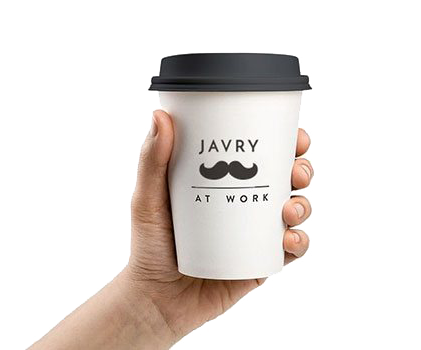 Javry offers an eco-friendly coffee solution at work that boosts productivity and mood of your team.